Last weekend saw Wallyford AC and Deed Firrit FFC fish out their annual match for the "them and us" shield.
The weather conditions were a bit harsh to say the least for the lads angling match. However with spirits held high this did not stop them one bit and some fantastic fishing was had.
As a result of some top angling, Deed Firrit FFC managed to win the match by some way. Chris Rogan Snr Snrs (there was a lot of Rogan's present during the day) impressive 15lbs 1oz basket and Mark Gilmertons equally impressive basket of 16lbs 15oz certainly helped the win for Deed Firrit FFC. Well done Lads.
In total there was 43 fish caught for the day in what can only be described as horrendous conditions with strong gusts and rain hammering down during certain points of the day. In my view this was some fantastic angling in anybody's books and also a great advert to the Watch Water.
Top flies of the day were Yellow Dancer, Kate McLaren Muddler, Black and Green Cats and also Humungus Lures.
There was also around 13 Brown Trout caught throughout the day which were all released including this specimen caught by young Stuart Rogan. The fish, believe it or not, took a Yellow Dancer. Well Done Stuart, as they say down here in the borders "its an absolute Bobby Dazzler of a Troot"!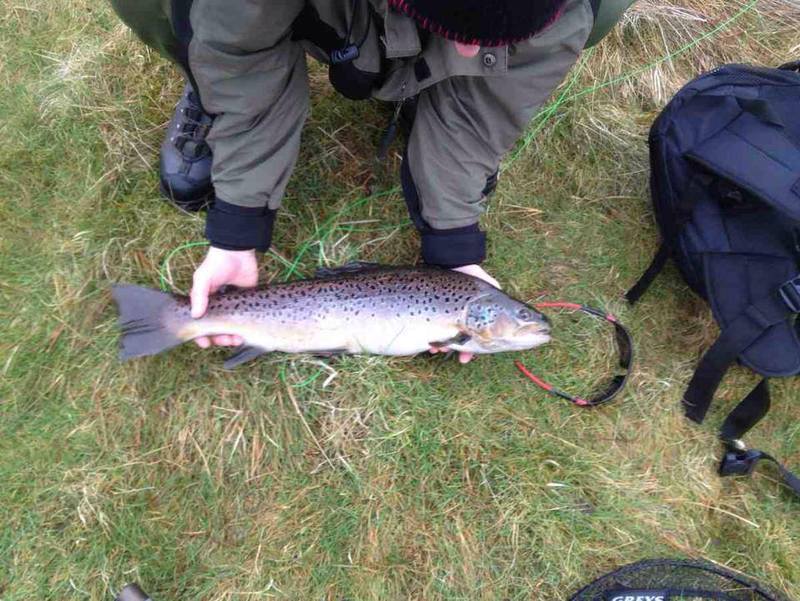 Its days like this that makes my job worthwhile. Both clubs have a lot of history and tradition and I got to spend a bit of time with all of them throughout the day in the lodge Sharing laughs and fishing stories. What a fantastic bunch of lads (the bloody kettle was never off lol).
Lastly I shall leave you with a few memorable photo's of the day but before I do please remember we have our first open competition very soon on Saturday 19th of April. The Entry Fee is £30 ahead. There shall be Prize money for the heaviest bag as well as Tackle prizes for 1st, 2nd, 3rd and a booby prize for last place. I hope to see as many of you as possible to make it a fun and sociable event. If you need any further information please get in touch, both myself and Shaun shall be more than happy to help.
Tight Lines
Martin
Chris Rogan Snr Snr 9lbs 5oz Rainbow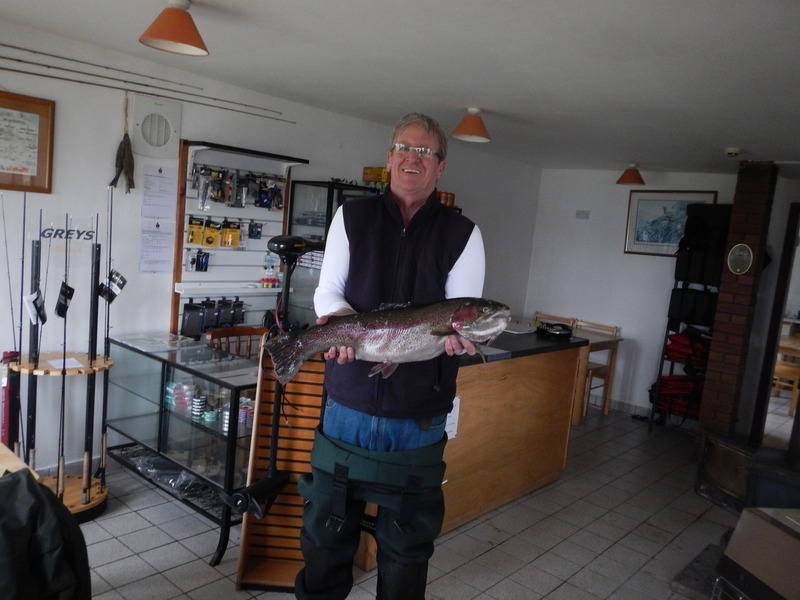 Mark Gilmerton's 9lbs 12oz Rainbow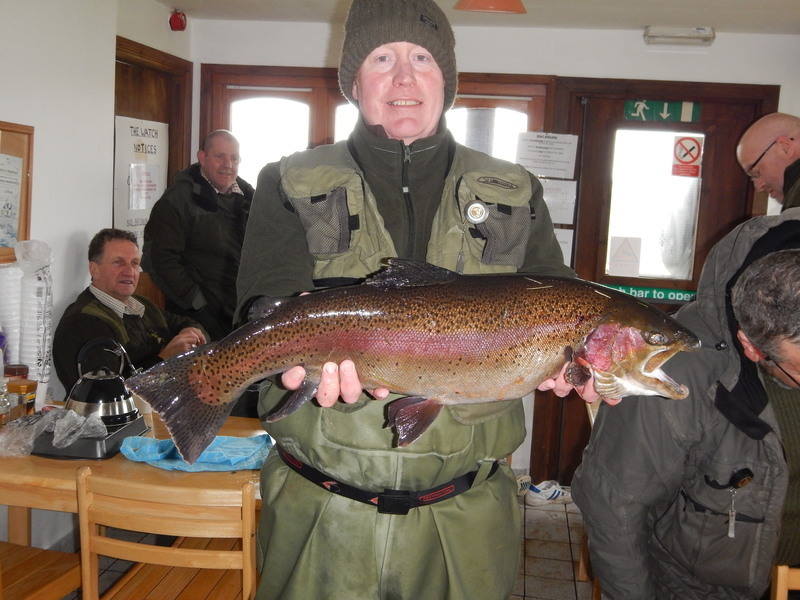 David Rogan Rainbow - 7lbs 3oz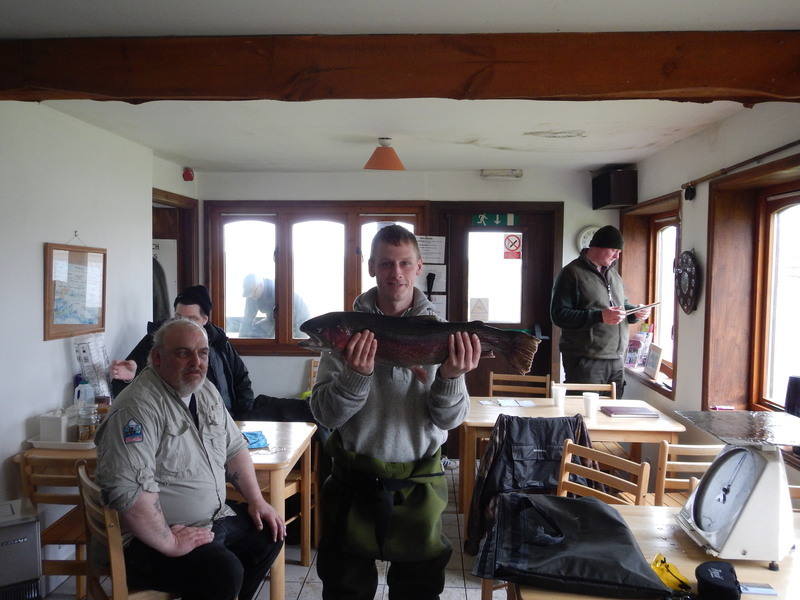 Daniel Salkeld Rainbow - 3lbs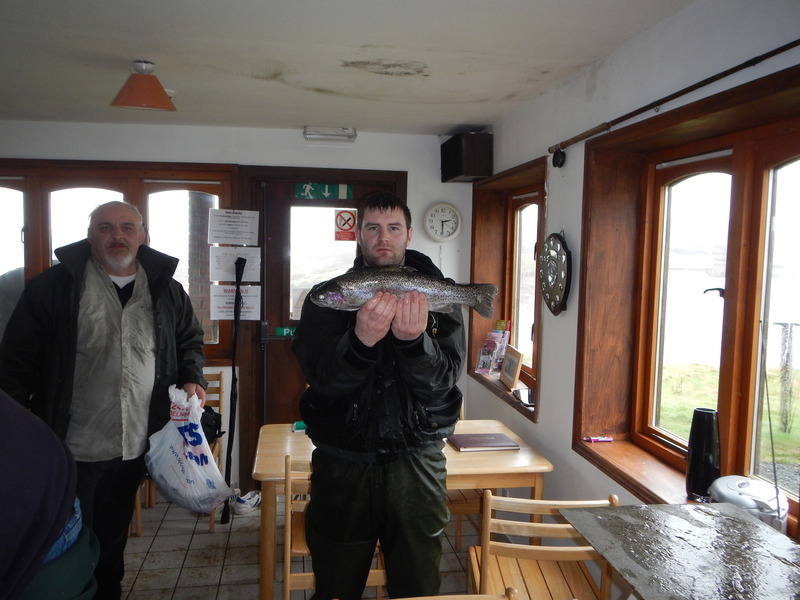 Them and us Shield won by Deed Firrit FFC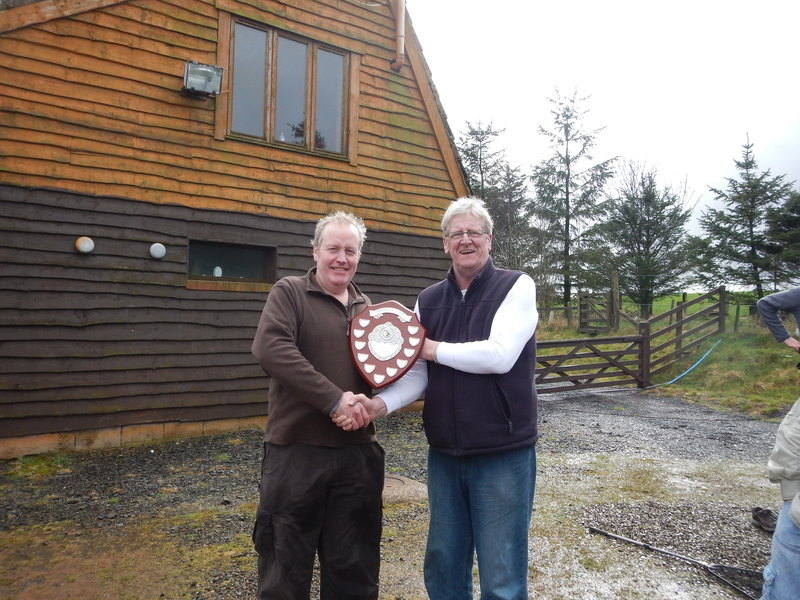 Deed Firrit FFC